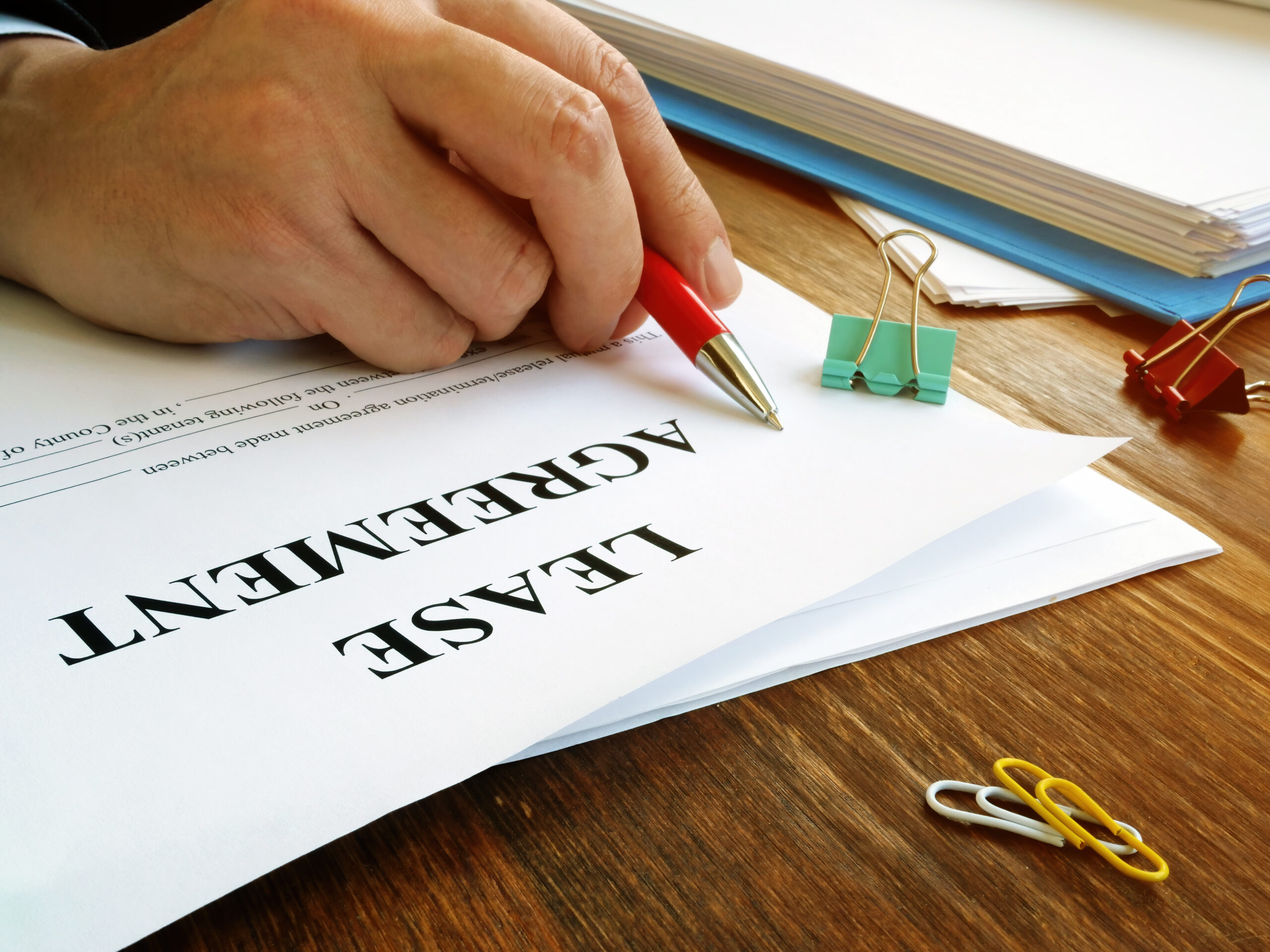 19 Aug

What if a Tenant Wants to Break a Lease Early?

Unfortunately, sometimes tenants want to break a lease early, even though they signed a legal document (Lease) that binds them to specific terms and rent with a specified move-out date. Although the Lease is there to protect the landlord, there are also laws to protect tenants if they want to move out early. So, if you have a tenant who wants to leave early, how do you handle it?

There are many reasons a tenant would want to leave early, whether it's a professional or personal reason, or if the landlord breached the lease agreement. Here are some reasons tenants choose to end their lease agreement earlier than agreed and what you can do as a landlord if this is the reason provided to you:

Military Deployment – Your tenant could be called to serve. The Service Members Civil Relief Act allows those in the National Guard, National Oceanic and Atmospheric Administration, and the U.S. Public Health Service the right to break their lease agreement. This tenant must give the landlord at least a 30-day notice.

Job Loss – If your tenant was laid off or fired, it may not be possible for your tenant to make timely rent payments until they get a new job. It's in your best interest to let them out of the lease agreement and either find a new tenant who can afford the space or find a solution with the current tenant.

Job Transfer – If your tenant's job transfers them, it is out of his/her control, and they won't be able to stay. Many state laws allow tenants to break their lease agreement because of a job transfer, so it would be in your best interest to let tenants with this issue go without a fight.

Divorce – Divorce is expensive, and your tenants may not be able to afford your rent currently. Things will go more smoothly if you let the tenants go during such a difficult time for them – using compassion in these situations can go a long way.   

Illness/Death – If your tenant, or a family member, experiences extreme illness or death, the tenant might have to travel away for an extended period. These events could also result in a lot of medical bills to deal with, and the tenant might not be able to make rent payments. Just like the divorce situation, using compassion for those sick or going through a death of a family member will make things easier for both you and the tenant.

Domestic Violence – Unfortunately, some tenants find themselves in unsafe situations, being stalked, or abuse. Every state has different laws when it comes to domestic violence and breaking a lease, but if your tenant is living in fear of being harmed, this may be a situation where you want to help your tenant get out of a bad situation.

Problems with the Landlord/Building – If the property is not habitable due to no heat, no electricity, plumbing issues, leaks, pests, etc., he/she is legally able to break the lease agreement without giving financial damages to the landlord since the landlord didn't give them a safe place to live. If a landlord violates a tenant's right to privacy, he/she can break the lease agreement also.

Other Reasons – If your tenant found a "better" place to move, or plans to move in with a spouse, you, as the landlord, do not have to release the tenant early.

It's often in your best interest to work with the tenant to find a solution. As soon as your tenant wants to terminate the lease agreement early, you can begin your search for a new tenant and even ask the tenant to help you find a new one. While you (or both) are searching for a new tenant, your tenant is still responsible for paying rent.

Once you fill the unit, you can let them off the hook. Just like a standard tenant search, make sure to screen all tenants so you will land a quality tenant.

In the future, you could add an early termination of lease clause saying that you will allow an early termination with associated fees (usually two month's rent). This option will give the tenant the possibility to be released from responsibility for the remaining balance of the lease agreement while giving you some cash to cover the empty unit for a few months. 

In your early termination of lease clause, address the minimum notice for a tenant to request early termination (30 to 60 days), and the cost of the early termination fee. If the tenant uses this option, the notice needs to be signed by all tenants involved in the termination. Make sure all rent, or charges owed are paid in full before the tenant leaves.  Try not to seize the security deposit as rent as you may need this money for any repairs beyond normal wear and tear.

With all that said, should you allow your tenant to terminate the lease agreement early? It depends but try to have a policy in place that applies to all tenants.  Writing up lease clauses, managing tenants, and finances can be a lot of work, so it is a good idea to hire a property manager to help.

As a luxury property management company in Jacksonville, FL, we are experienced in helping landlords work with clients to figure out how breaking a lease agreement can work for both parties.
Hire a Luxury Property Management Company in Jacksonville, FL 
If your tenant sends you a formal lease termination notice, it's time for you to start your search for a new tenant. Although frustrating and stressful, it's better to find a tenant who can pay rent and is happy to be in your building. 
You can also ask the tenant to help you find a new tenant and charge the tenant a fee until you can fill the space.  
Our real estate experts at WaterMarke Management Group have more than 15 years of combined experience in property management, tenant services, and working with tenants and leases.
We handle and offer day-to-day operations, 24/7 service, annual inspections, communication with tenants, collect rent, handle tenant disputes, and more.
We know the city of Jacksonville and how to attract good tenants and manage luxury properties, like yours, to keep your investment running smoothly. 
If you're looking for a property management company in Jacksonville, Fl, let our team at WaterMarke help you find and manage your tenants and property.
Call us at 904-221-8850  for more information, or visit our property management Jacksonville FL contact page to get started with us.