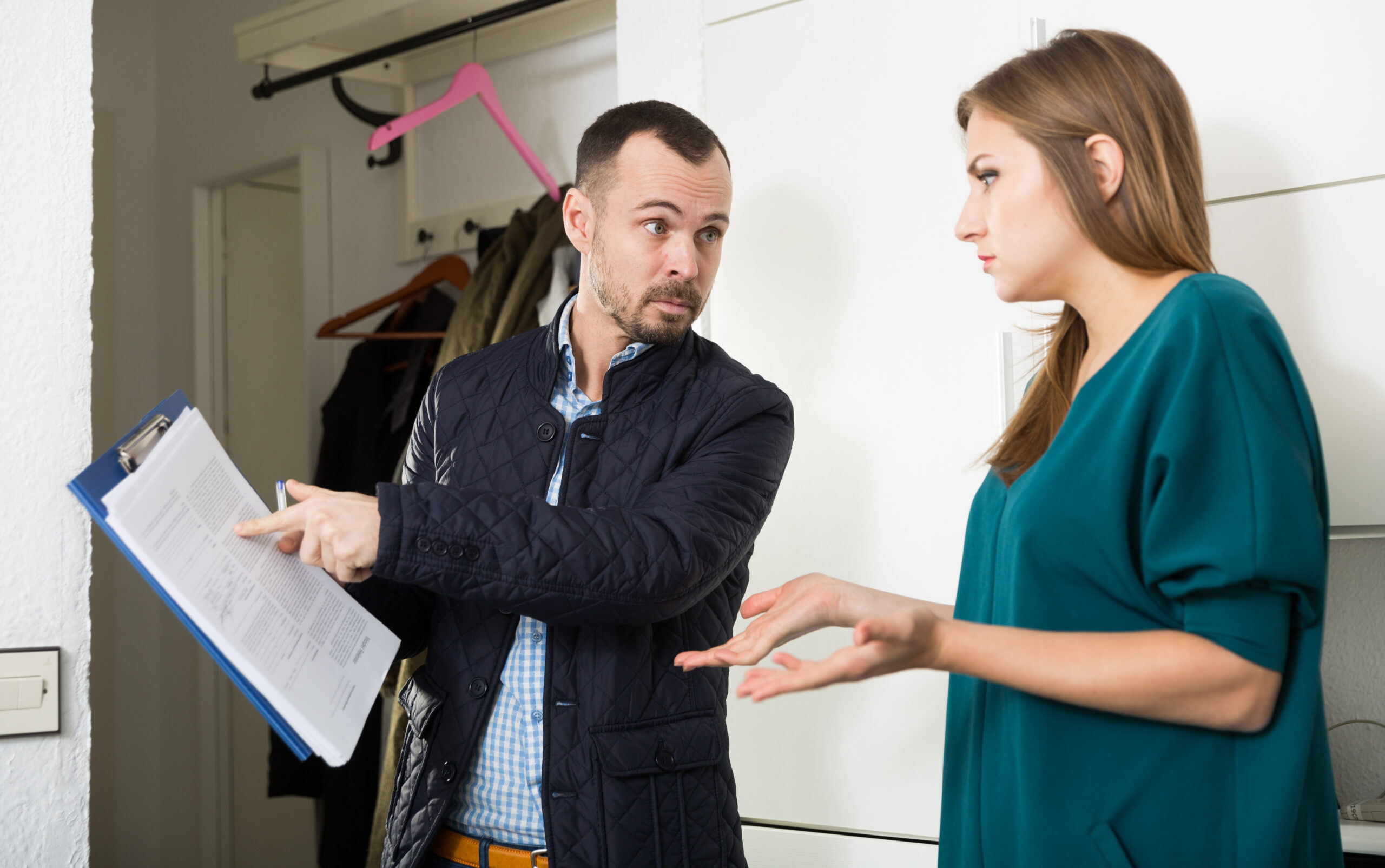 23 Jul

Ways to Spot Fake Landlord References

A good tenant isn't always easy to come by, but they DO exist. As a property owner/landlord it is your job to find quality tenants to live in your property. It's essential to create a tenant-screening process to make sure your tenants are reliable and trustworthy.

The tenant-screening process can be daunting, as there's a lot to do and go through – that's where we come in. Our team at WaterMarke Management Group are experts in tenant screening and placement and will take care of this process for you. 

One thing we ask for/look into during the tenant-screening process is landlord references. We reach out to a potential tenant's previous' landlords to learn more about what this person is like as a tenant. However, some people may try to fake a landlord reference, usually as a family member or friend to pretend to be his/her old landlord. This happens a lot, especially if the potential tenant had a bad past with rental property and landlords.

We want to share the different ways you can spot fake landlord references, so you can reject these potential tenants and move onto more trustworthy, quality people.
Have the tenants authorize a release of their rental history in writing. 

Contact the listed landlord(s). Ask specific questions and be adamant about receiving specific answers. If the person isn't sure what to say, he/she could be a false reference, especially if they are unable to give any details. 

If the landlord tries to hang up with you quickly, this could be a red flag. 

Pay attention to how much this landlord knows about the person. If they seem to know too many personal/intimate details, he/she may be a friend/family member and not a landlord. 

Do an internet search on the landlord's name to see if there's any information out there about him/her regarding land records, property tax, addresses, etc. 

Ask for verifying details like the move in and move out dates, the amount of rent they paid. Not all landlords keep detailed records, but if none of the landlord references can give you any details whatsoever, this is an issue.

Make sure the number you were provided matches the name of the reference you were given.  If you find a different number listed with the landlord's name, call that number, and find out why it is different.

Ask for specific information only the landlord would know about the property the potential tenant lived in. 

Try to avoid getting a fake reference in the first place by informing applicants of the consequences (immediate rejection of application) of submitting false references.
Hire a Jacksonville Luxury Property Management Company
Tenant screening is critical to finding quality tenants. At WaterMarke Management Group, we have a solid, thorough process for finding and selecting tenants. The tenant-screening process is time-consuming and can be overwhelming – let us do it for you. We know this process like the back of our hands. We know how to attract and land good tenants and spot fake landlord references.
Good tenants aren't just good for you, they're good for us. As your property management company, we will be working with these tenants daily, so we want them to be quality tenants who care about the space they are renting.
As a luxury property management company, our team at WaterMarke Management Group can help you with decisions regarding your property and day-to-day operations.
Our real estate experts at WaterMarke Management Group have more than 15 years of combined experience in property management and tenant services. We know how to attract and land good tenants and maintain your property. 
We handle and offer day-to-day operations, 24/7 service, annual inspections, communication with tenants, collect rent, handle tenant disputes, and more.
We know the city of Jacksonville and how to attract good tenants and manage luxury properties, like yours, to keep your investment running smoothly. 
If you're looking for a property management company in Jacksonville, Fl, let our team at WaterMarke help you find and manage your tenants and property. 
Call us at 904-221-8850 for more information, or visit our property management Jacksonville Fl contact page to get started with us.